Reference projects
Construction supervision – quality assurance
Modern foundation solutions are often very complicated and require the expertise of specialists on the construction site. GuD offers planning in the field of geotechnical engineering and accompanies its implementation. Our knowledge in the field is continually advancing, which makes GuD a reliable partner in monitoring and quality assurance during the execution. Our knowledge and specialised measuring techniques make it possible to guarantee seamless control chains.
Construction site management – "owners engineer"
Clients, who divide the overall project into larger tender blocks, oftentimes summarise earthworks, drainage and foundation engineering into one tender item and make that available to the subsequent structural works contractors. GuD offers construction site management services in the areas of construction pit excavations and foundations as well as ground improvement measures, taking on the responsibilities of the owner.
Construction supervision and quality assurance in special civil engineering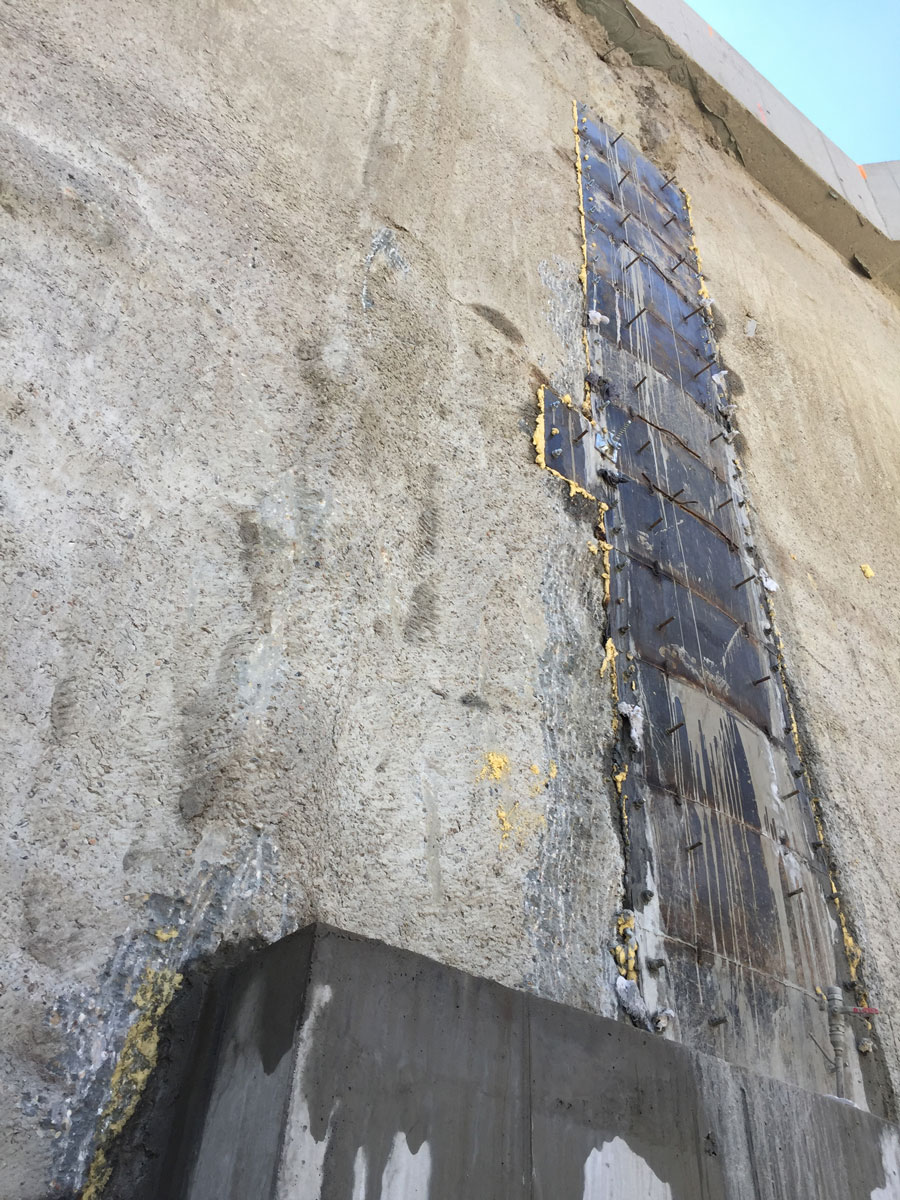 The assessment of special civil engineering work can often be difficult, because it generally cannot be checked visually. This is why quality assurance plays an extremely important role in specialised ground engineering work. GuD's experience from many demanding large-scale projects in Germany and abroad can minimise the owner's risk by offering their construction management services, which in turn ensure an efficient implementation in compliance with the engineering standards and within the planned time and cost framework.
Company representative in accordance with the Water Resources Act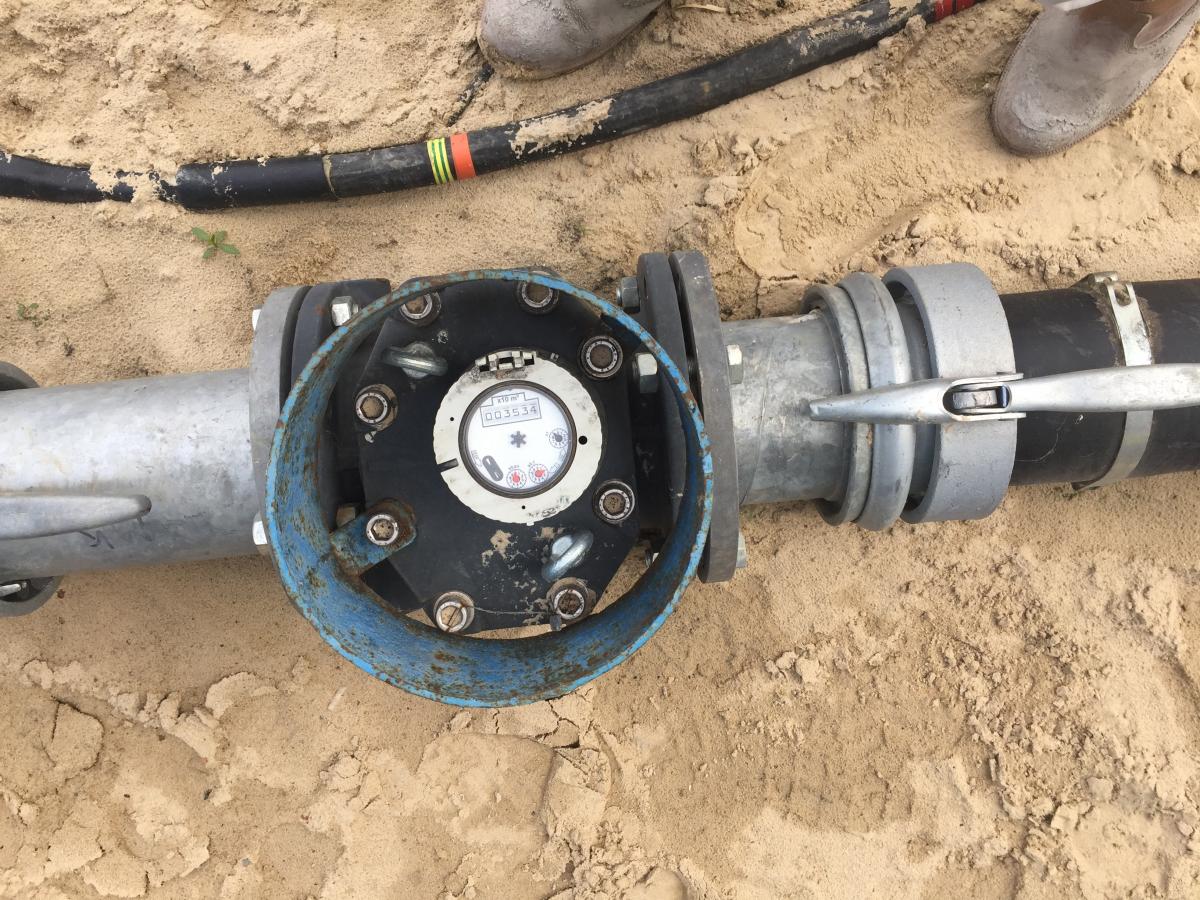 Construction in Berlin generally means building below the groundwater table. This not only sets high requirements on the planning of construction pits, but also demands the responsible handling of vital water resources. If the construction measures will be complex, the water authority of the Senate Department for Urban Development and Environment usually requires the client to appoint a company representative for groundwater matters. It is his/her task to monitor not only the collection and transfer of groundwater, but also control any substances that may be added to the groundwater. In addition, he/she will be held responsible for compliance with further regulatory requirements from the water authorities, such as the gathering and preservation of evidence. GuD has served at a variety of construction projects for private and public clients in that function.
Waste and disposal management
Any construction project will generate waste material that have to be disposed of properly. The appropriate soil, waste and disposal management approach ensures that most contaminated waste material is already separated during excavation or demolition and that suitable as well as economical ways of disposing of them have been lined up; provided that there is no recovery path possible on the construction site itself. Greater efficiency can be achieved through the early involvement of experts, which will contribute to the optimisation of disposal costs as well. Since the introduction of the electronic verification directive (German eNAV), GuD owns readers and cards as well as the appropriately trained experts who are still working on numerous projects. GuD primarily uses the ZEDAL method.
Supervising the implementation of elastic building supports and elastic track supports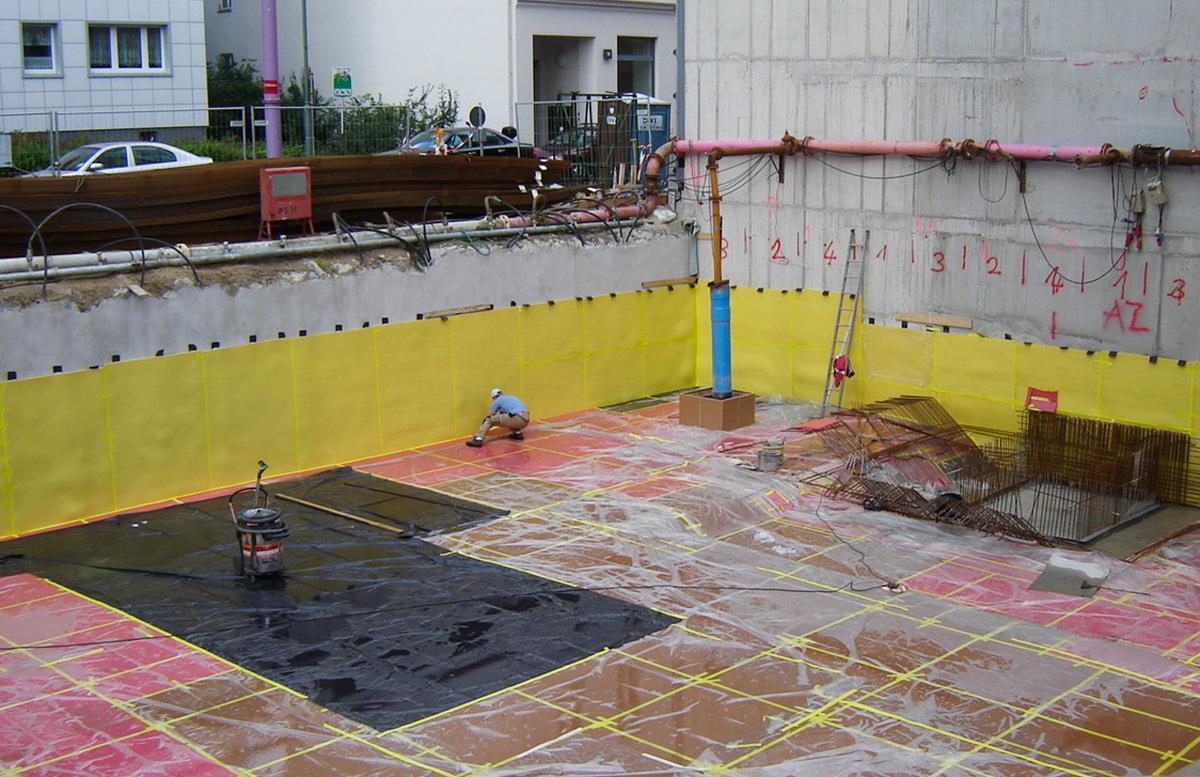 Vibration insulating measures are often required to shield buildings against vibration emissions from nearby rail traffic. GuD takes care of monitoring the implementation of elastic building supports and elastic track supports in various phases of the building process:
Installation inspections
Interim acceptance
Quality documentation
Proof of the insulation's effectiveness
Building monitoring
Construction pit excavations in the inner city often border on other buildings or existing sensitive structures (subway lines, district heating pipes), which must be protected or addressed during planning. Evidence of a building structure inspection generally has to be secured before construction begins and after completion of the pit retaining walls. More important, however, is the building monitoring during execution of the specialised ground engineering measures, to be able to actively counter, should the projected deformations be exceeded. Such techniques can range from simple dilapidation surveys via tachymetry-based deflection measurements on adjoining buildings on to highly sensitive water levels, which can be monitored online. These can be enhanced with vibration measurements – also offered by GuD.
Geotechnical confirmation of embedment layers
The encircling of landfills or the encapsulation of contamination sites only makes sense with regard to the hydraulic situation if it reaches the overall embedment layers. The planned specifications have to be confirmed during the execution of construction. In the construction phase this is done by GuD inspection engineers who carry out a qualified diaphragm material check and will assume the quality inspections of the slurry properties in case of an encapsulation with single phase sealing walls.
Groundwater monitoring
Groundwater monitoring can be used for many reasons like measuring pollution, forecast of development, evaluating groundwater contamination (degradation or propagation). During this process monitoring serves in the functions of definition as well as supervision of the remediation and protective measures. The Monitored Natural Attenuation (MNA) procedure observes processes in the groundwater or in the subsoil. GuD has experienced staff members to complete the conceptual design, the accredited sampling, and the final evaluation. This also includes monitoring functions to oversee water containment at construction projects.
Concepts and coordinator
The correct handling of hazardous material is particularly important where humans and the environment have to be protected from such exposures. Industrial safety in technical and organisational areas must be a priority; deployment of personnel in the contaminated area should be kept to a minimum. GuD has released occupational safety and immission protection concepts as well as working and safety plans for actions that could involve harmful or hazardous substances. We also have experienced staff that can take on the duties of an occupation safety coordinator i.a.w. DGUV Rule 101-004.
Quality assurance
In addition to the DQS certification according to DIN EN ISO 9001 GuD has been accredited since 2006 to DIN EN ISO/IEC 17025:2018 for a comprehensive range of services in the following industry sectors: waste, hydro, soil and contamination sites including sample collection of solids (e.g. soil, waste material) as well as groundwater, seepage and surface water. These accreditations conform to Section 18 of the Federal Soil Protection Act (§18 Bundes-Bodenschutzgesetz BBodSchG) and list GuD as an approved testing facility.
Restoration and protection measures
The inspection, planning and remediation of contaminated sites should always be run with reasonable allocations. The cost-benefit ratio as well as environmental protection, the ecological balance and the sustainable success of the selected measures are all focal points of the work. Collaboration of the experts from environmental concerns, the classical geotechnical, and special civil engineering services ensures at GuD that the appropriate procedures are planned and found for rehabilitation or protection, observing all necessary work and immission protections. Upon your request, GuD can also accompany and supervise the implementation of these rehabilitation and protection projects with the needed expertise. Our applications include: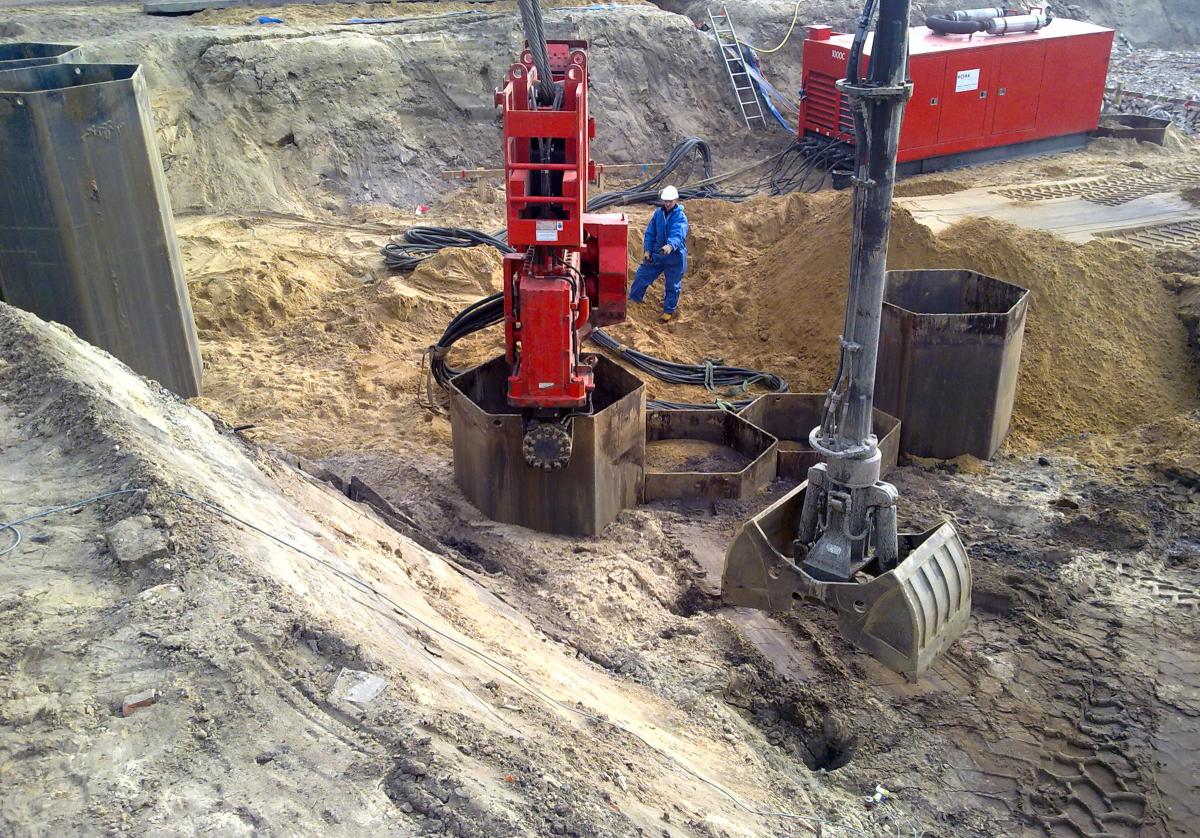 Classic soil exchange like excavation pits, large hole drillings or honeycombs
Remediation / protection using the "pump & treat" method
Thermal in-situ remediation of easily released substances (THERIS)
In-situ chemical oxidation process (ISCO)
In-situ ground washing (OSBO)
Under suitable conditions the microorganisms already in the soil could be trusted to handle the situation, often they only need to be "awakened". Microbiological degradation processes are observed (Monitored Natural Attenuation, MNA) or set in motion (Enhanced Natural Attenuation, or ENA). GuD supervises remediation and protection projects for clients from both the private as well as public sectors in the functions of planner or controller (remediation controlling) within the contexts of plan design and contamination removal on through to aftercare (monitoring).
Flow and contaminant transport modelling
The effort needed to plan and monitor groundwater remediation is often so complex that 2D or 3D-FE analysis is necessary. Simple flow models of the pollutant source can trace outgoing streamlines, for example, to optimise the position of the remediation wells. In addition, transport models make it possible, taking into account propagation, deposition and degradation processes, to make much more accurate statements about spatial and temporal concentration distribution of pollutants as well as the duration of remediation approaches. GuD uses the programmes MODFLOW or FEFLOW for these projects.