Projects
more Projects
About Us
GuD Geotechnik und Dynamik Consult GmbH
The core competencies of the GuD Group of companies comprise the applied geosciences, geotechnics, dynamics and environmental engineering. Our range of services includes assessment, consultation, planning, surveying and construction supervision. In addition, we offer checking and expert opinion services. The engineers at GuD have been contributing their know-how to a wide range of projects in Berlin, Germany and at many other locations around the world since 1980. We welcome challenges as an opportunity for finding new, innovative solutions. Current scientific developments flow into our work through our close contact with universities, colleges and research institutes. Furthermore, we support the interdisciplinary exchange of knowledge with our broad participation in many associations and expert committees.
We are happy to share our expertise with our clients and project partners. If you are looking for an expert in the field with many years of experience, don't hesitate to contact us. We look forward to finding the perfect solution for you.
News
All News
14. November 2023

Workshop mit Podiumsdiskussion des AK 2.15 der DGGT 

The DGGT working group 2.15 organised the first workshop on "Reliability-based methods in geotechnics" on 14 November 2023. Among other things, we took part in an interesting panel discussion on the possibilities of applying these methods and cordially invited you to participate and engage in a lively discussion. 

In addition, as co-authors of the structure paper of the DGGT working group 2.15 in the current issue of Geotechnik (No. 3, September 2023), we showed how these methods can be used to quantify uncertainties in the assessment of geotechnical structures.
27. September 2023

B2Run Berlin

Our GuD running team started together with 15,000 participants at the B2Run in Berlin. The finish in the Olympic Stadium Berlin was particularly impressive. The entertaining 5.6 km course ran in and around the Olympic Stadium.

We had great fun and are already looking forward to the 2024 event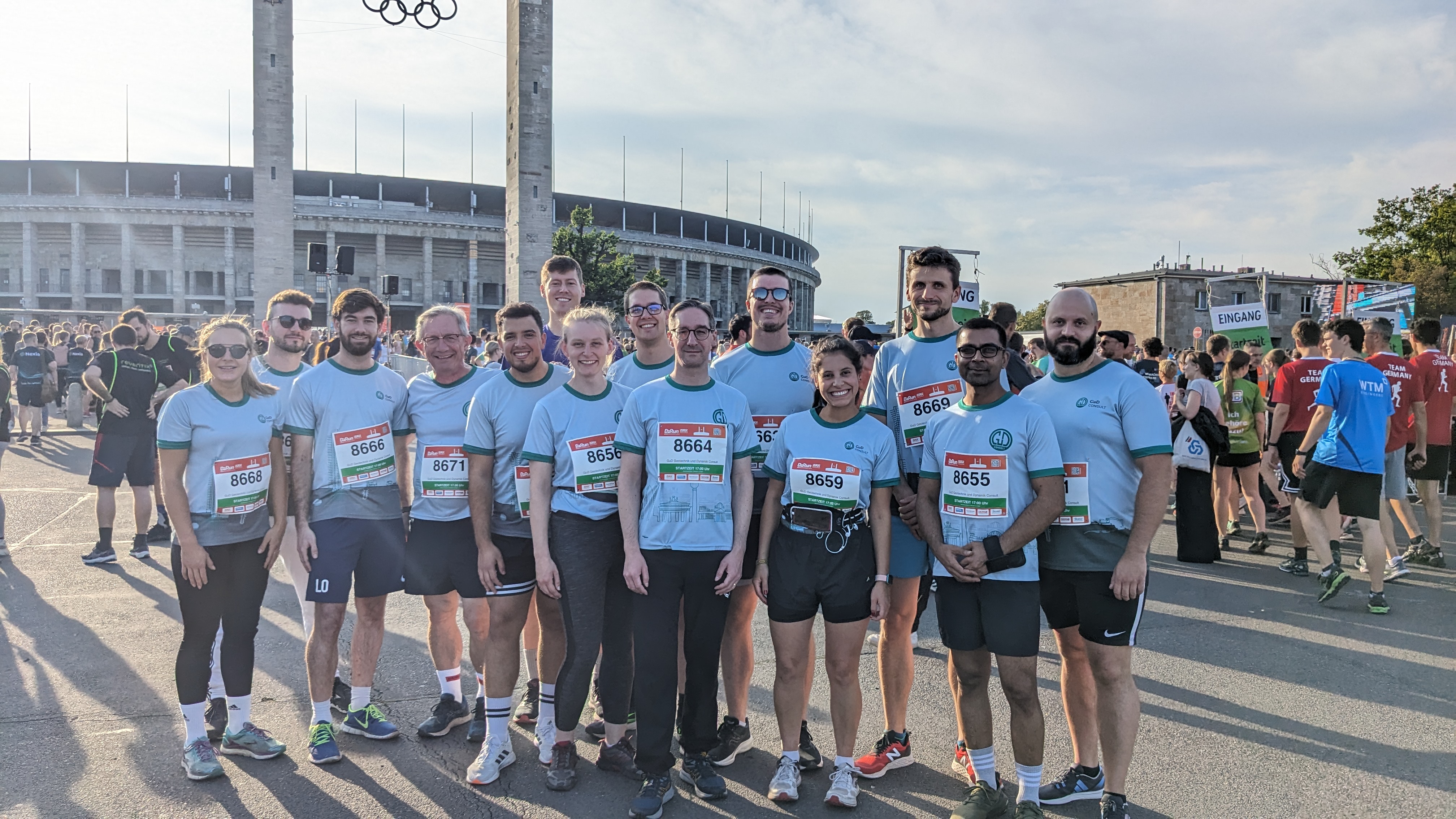 21. September 2023

17. Hans Lorenz Symposium an der TU Berlin

Symposium am Institut für Bauingenieurwesen Grundbau und Bodenmechanik

Vortrag: Dr.-Ing. Jens Mittag, Dr.-Ing. Mirko Schankat, Cinthya Ciprian, M.Sc.
Titel: Geothermische Nutzungen bei Berliner Bauprojekten

Vortrag: Dr.-Ing. Silke Appel
Titel: Die Relevanz von horizontalen Gebäudeschwingungen infolge von Schienenverkehrsanregungen
20 +21 September 2023

Offshore Wind - Logistics & Supplies - Konferenz in Gdynia

GuD's polnische Tochter GuD Offshore Wind Polska war mit zahlreichen Kollegen auf der diesjährigen 12. internationalen Konferenz "Offshore Wind - Logistics & Supplies" in Gdynia vertreten. Neben vielen fachlichen Diskussionen konnte unser Geschäftsführer Fabian Kirsch im Rahmen der Podiumsdiskussion den Fokus auch auf die großen geotechnischen Herausforderungen lenken, die die Ostsee für die Gründungen von Windenergieanlagen bereithält.