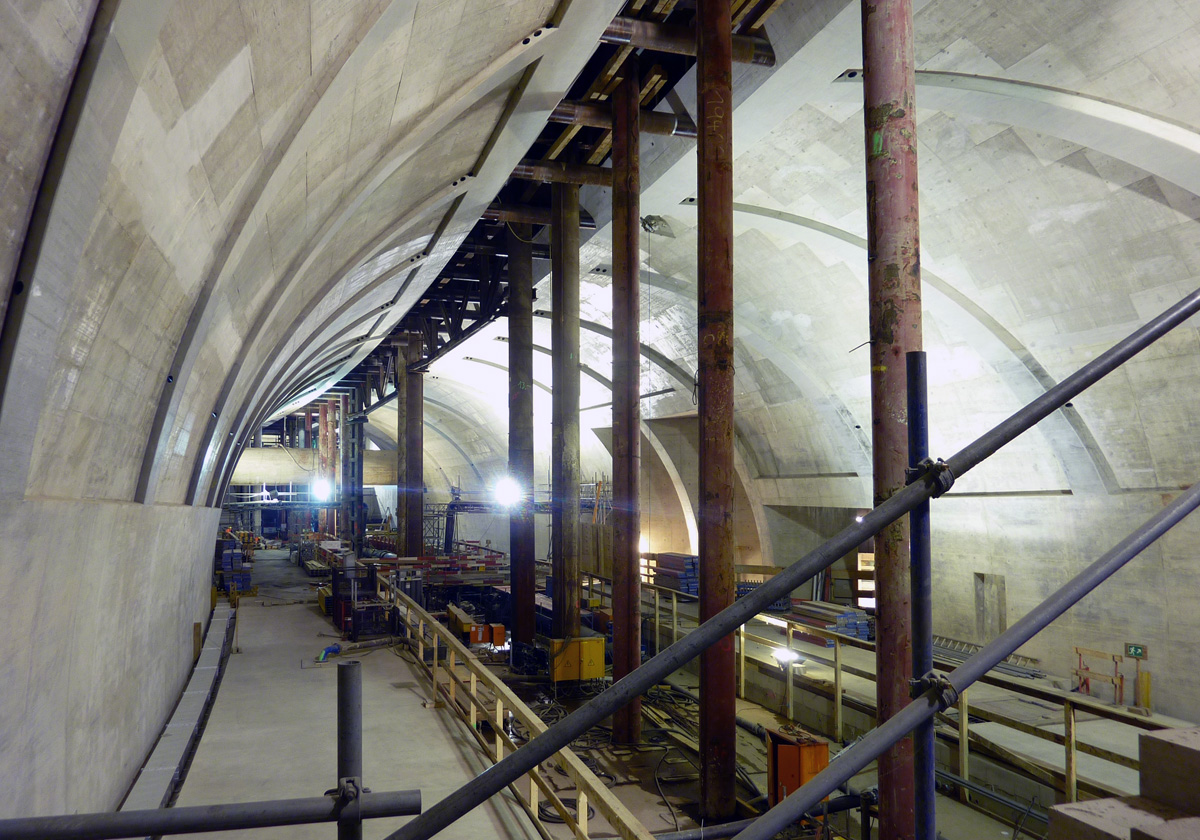 Since 2004, KVB has been implementing the project "Nord-Süd Stadtbahn Köln" to connect the area of the Cologne main station and the areas north of it with the old town, the south town and the areas further south through mainly subterranean railway tracks and subterranean stations.
The Heumarkt stop is the largest station in North-South suburban railway system. In addition to the stop for the north-south connection, it also includes the platform level for the future planned lowering of the East-West line.
Special challenges arise from the inner-city location of the construction site under one of the main traffic arteries of the city, in direct proximity to settlement-sensitive residential, hotel and screw buildings.
Ort
Nord-Süd-Stadtbahn, Cologne
Auftraggeber/Bauherr
Kölner-Verkehrs-Bertriebe AG
Leistungen
construction supervision acc. LP8 HOAI
object support acc. LP9 HOAI