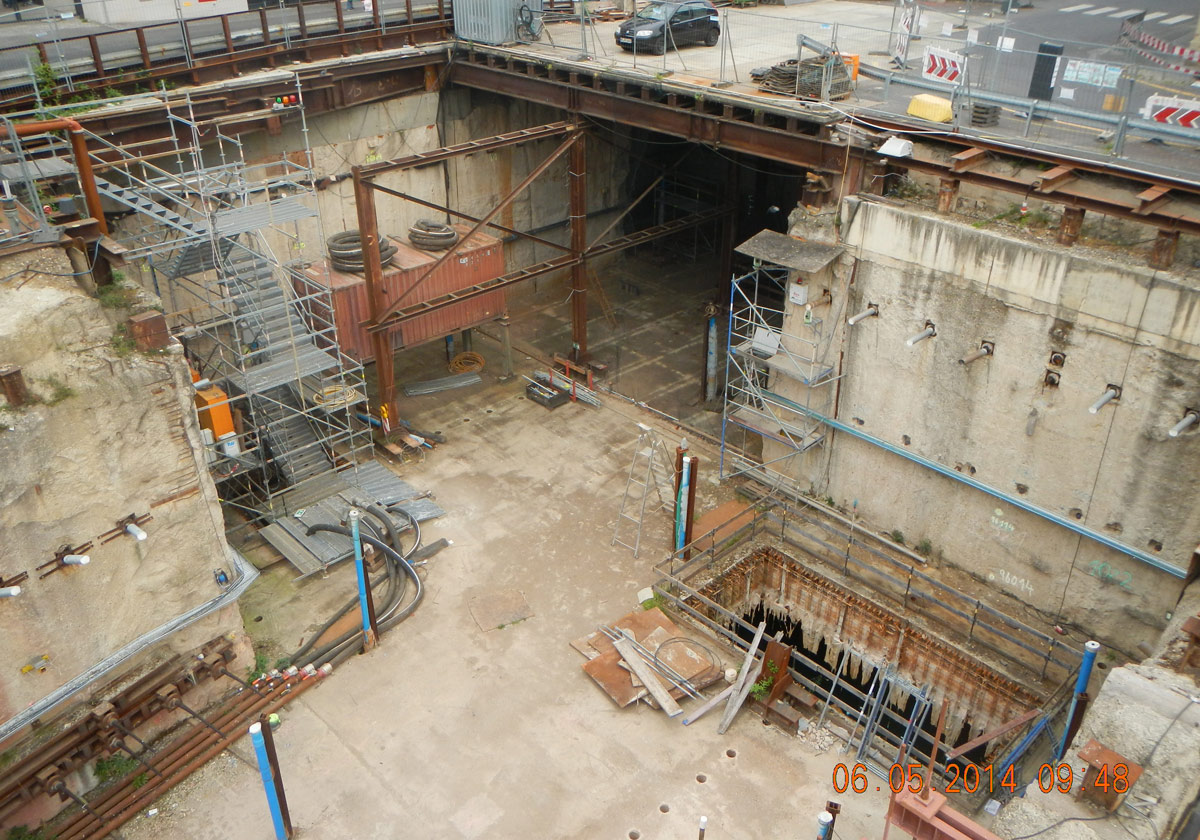 At the north-south suburban railway is an extension of the Cologne rail, which connects the inner city tunnel below the old town with the area on the banks of the Rhine.
The first stage of construction included the four-kilometer-long tunnel section under Cologne´s Old Town. The tunnels underpass the buildings from the stop "Alter Markt" over the stop "Heumarkt" to the  platform change building "Waidmarkt" at a depth of 28 m.
On March 3, 2009, the Historical City Archive of the city of Cologne collaps. On June 17, 2009, the engineering community GuD/ILF was commissioned by KVB, with the site management and construction supervision for the construction site "Waidmarkt".
Ort
Nord-Süd-Stadtbahn, Cologne
Auftraggeber/Bauherr
Kölner Verkehrsbetriebe AG
Leistungen
construction supervision of  special civil engineering and structural work for the platform change structure  according to HOAI, §57
construction supervision until the end of the shell construction according to HOAI, § 55 No. 8 construction supervision