5th November 2022

MammutWalk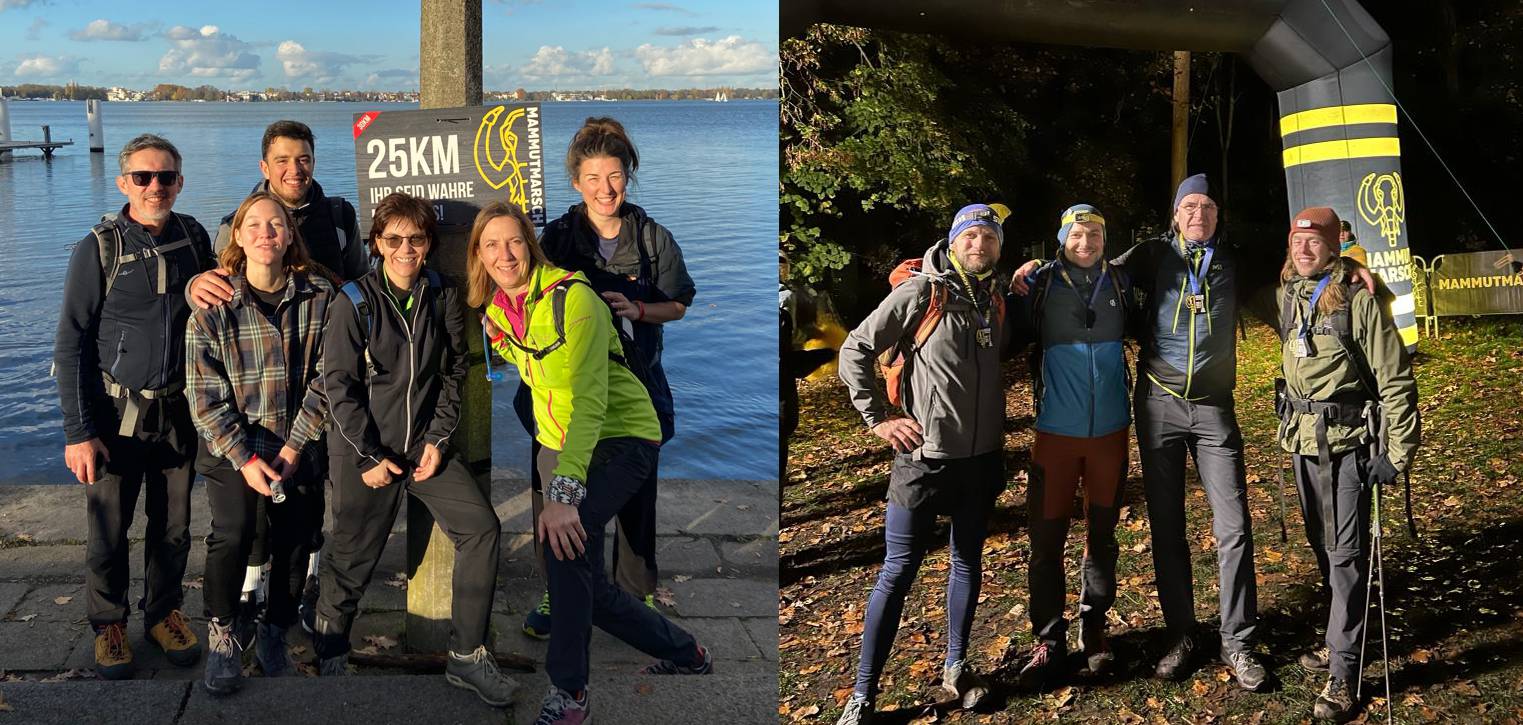 True to the motto: "You've only really been where you've been walking". (JWvG), some GuD colleagues set off early on Saturday for a long hike. With the best hiking weather and lots of cake, there was plenty of time for good conversation along the way.
5th-7th October 2022

37th Baugrundtagung in Wiesbaden

GuD will again be represented at this year's Baugrundtagung with an exhibition stand.
We look forward to your visit.

Furthermore, GuD is involved in the following technical lectures:

Lecture: Dr.-Ing. Antje Müller-Kirchenbauer, Dr.-Ing. Fabian Kirsch, Univ.-Prof. Dr.-Ing. habil. Christian Moormann, Dr.-Ing. Thomas Voigt
Title: Nachhaltigkeit in der Geotechnik – Herausforderungen und Perspektiven

Lecture: Dr. Patrick Arnold, Dr.-Ing. Fabian Kirsch, Sascha Kuske M.Sc., Sigrid Wilhelm B.Sc.
Title: Zur Anwendung probabilistischer Methoden zur Planung von Gründungsstrukturen für Offshore-Windparks am Beispiel von Monopfahlgründungen

Lecture: Dr.-Ing. Simon Meißner, M. Eng. Maximilian Kies, Prof. Dr.-Ing. Thomas Richter, Dipl.-Ing. Bianca Prohl
Title: Hochhaus MYND – Komplexer Spezialtiefbau in einem Bestandsgebäude

Lecture: Prof. Dr.-Ing. Kurt-Michael Borchert, Dr.-Ing. Jörg Franke, Prof. Dr.-Ing. Rolf Katzenbach, Dr.-Ing Hatice Kaya-Sandt, Dr.-Ing. Karl Morgen
Title: Bemessung der Pfahlgründung für den Elbtower
15th September 2022

16th Hans Lorenz Symposium, Technical University Berlin

Symposium at the Institut für Bauingenieurwesen Grundbau und Bodenmechanik


Lecture: Dr.-Ing. Silke Appel, Dennis Kulke M.Sc.
Title: Grundlagenermittlung zur Errichtung hochempfindlicher Laborgebäude - Erfassung von Baugrundschwingungen in großen Tiefen

Lecture: Dr. techn. Bert Schädlich, Dipl.-Ing. Hans L. Hebener
Title: Baugrubensicherung und Gebäudegründung am Leipziger Platz mit Überbauung eines S-Bahntunnel

Lecture: Dr.-Ing. Winfried Schepers (Bundesanstalt für Materialforschung und -prüfung, Berlin) mit Dennis Kulke M.Sc.
Title: Drucksondierungen und dynamische Bodeneigenschaften

https://www.grundbau.tu-berlin.de/menue/hans_lorenz_symposium/programm/

 
August 2022

Summer Workshop Syncore

 

Productive summer workshop in Bremen for the Projekt SynCore together with Fraunhofer IWES, ther Universität Bremen and Fraunhofer ITWM.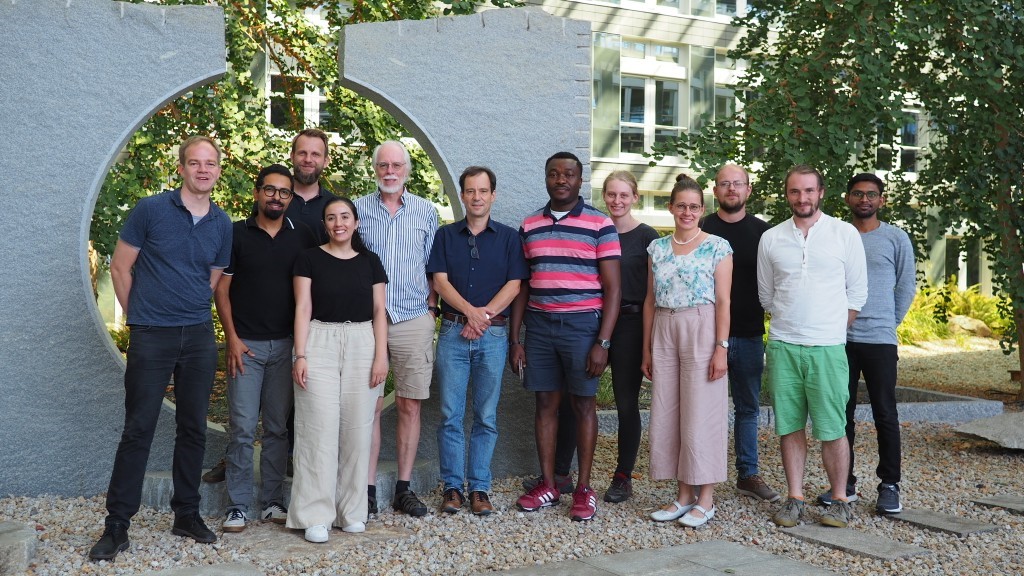 We are pleased that we are one step closer to our goal - the derivation of geotechnical foundation data from seismic inversion and geostatistical data integration - and that the foundations for reliability-based planning and optimisation of mono-pile foundations for offshore wind turbines are growing steadily. It remains exciting to see where the journey will take us...
August 2022

Vibration control tests at Ritterstraße

How do you isolate an inner-city building from vibrations from the underground tunnel running underneath? The GuD planning team faced this complex challenge in the construction of a new commercial building in Berlin-Kreuzberg.

We are pleased to have been involved in this exciting engineering task and hope that the users will enjoy the new building!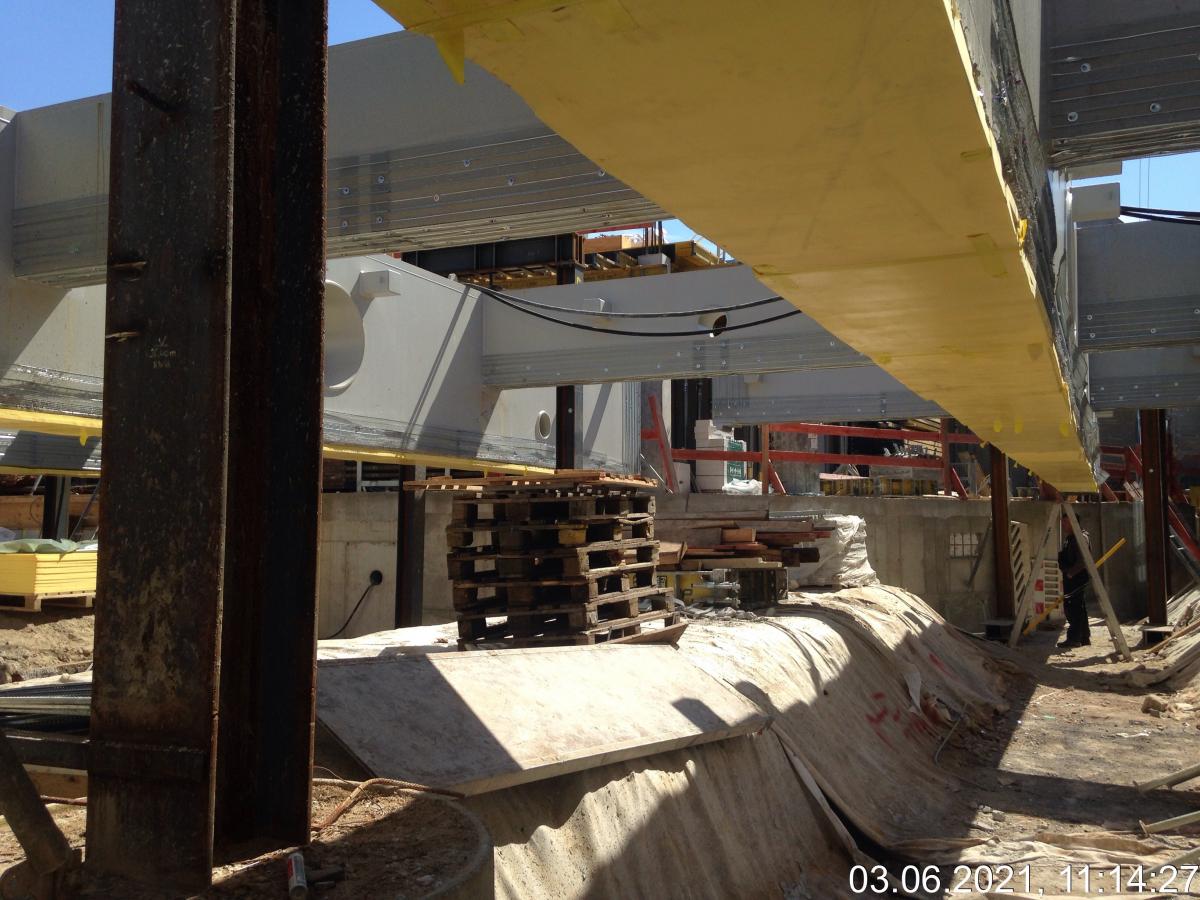 2nd June 2022

Baukammer Award 2021

Die Baukammer Berlin awarded a total of 15 prizes for outstanding Bachelor's and Master's theses. The group master's thesis by our employee Michelle Döbber and our former student trainee Björn Bodner on the influence of organic soil components on cement hydration in soil improvements was awarded an outstanding 2nd place.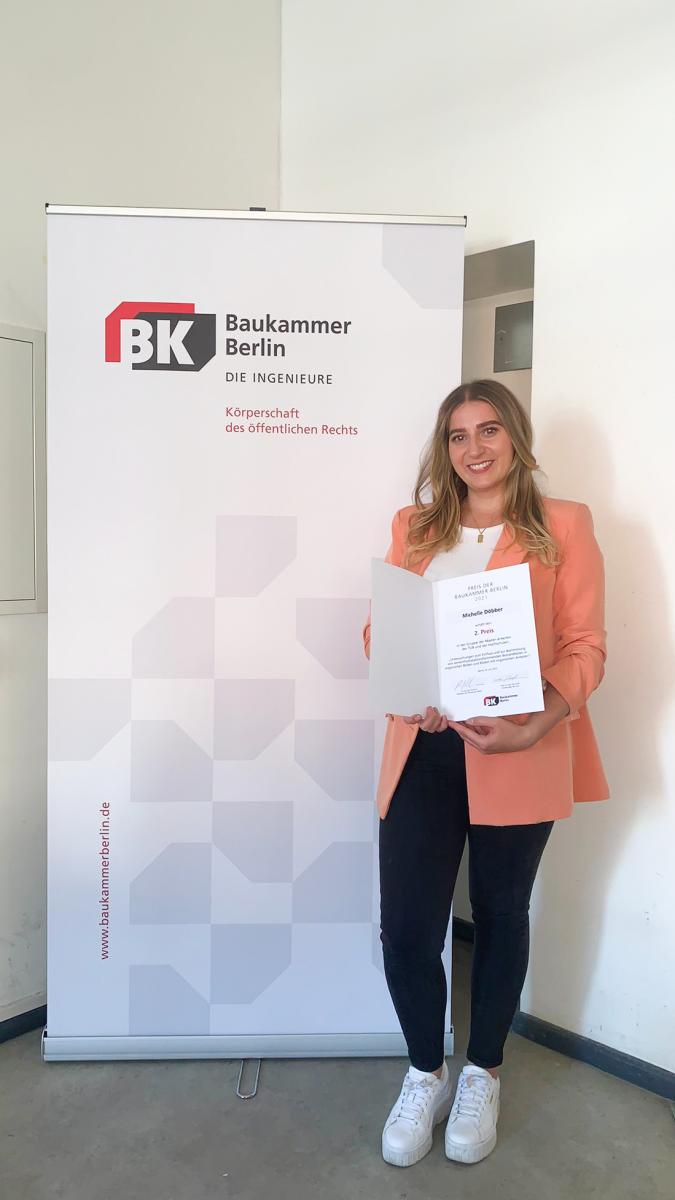 12th-13rd May

Science Slam, 8th German Geotechnical Convention

At this year's 8th German Geotechnical Convention of URETEK Deutschland GmbH, two young civil engineers from GuD, Sigrid Wilhelm and Michelle Döbber, and a former student trainee, Björn Bodner, successfully took part in the Science Slam. The master's theses supervised by GuD were presented in an approx. 5-minute scientific lecture in combination with entertainment elements.

18-20th May 2022

International Conference on Deep Foundations and Ground Improvement, TU Berlin

Parallel Session A4 "Deep Foundation Advancements 2"

Host: Dr.-Ing. Fabian Kirsch

Presentation: Dipl.-Ing.Univ. Nikolaus Schneider
Title: Alignment Control of Drilling Rods by Integrated Microchips

Presentation: Dr. Patrick Arnold
Title: Influence of organic matter on the strength properties of artificially stabilized sands
May 2022

buildingSMART Germany

GuD is a member of buildingSMART Deutschland, the competence network for BIM and the digitalisation of the construction and real estate industry, since May 2022.

With our membership, we hope to advance the digitalisation of the construction industry and the application of BIM and look forward to the active exchange of experience and information and the cooperation with the network partners.

27-28th April

VDI Conference, Structural Dynamics

GuD has participated in this year's VDI Conference "Structural Dynamics" in Würzburg with 3 presentations and 6 participants. Our contributions covered the wide scope of structural dynamics applications at GuD, ranging from vibrations induced by cement mills, elastic insulation of new buildings to mass-spring-systems in railway construction.

 
April 2022

Book "Ground Improvement by Deep Vibratory Methods" as Open Access

Sponsored by GuD and Keller Group plc, the book "Ground Improvement by Deep Vibratory Methods" (2nd edition) is now available as Open Access at Taylor and Francis. 

We hope to spread the knowledge of the theoretical basics and the application of this ground improvement method and to eventually help avoiding unnecessary use of cement based materials and thereby reduce CO2-emissions.
March 2022

GuD sponsors Deutschlandstipendium

The Deutschlandstipendium 2021/2022 was sponsored by GuD. Excellent and talented students of the TU Berlin were enabled to receive funding within the framework of the scholarship programme. GuD will also be involved in the programme in 2022/2023.
February 2022

Foundation GuD Offshore Wind Polska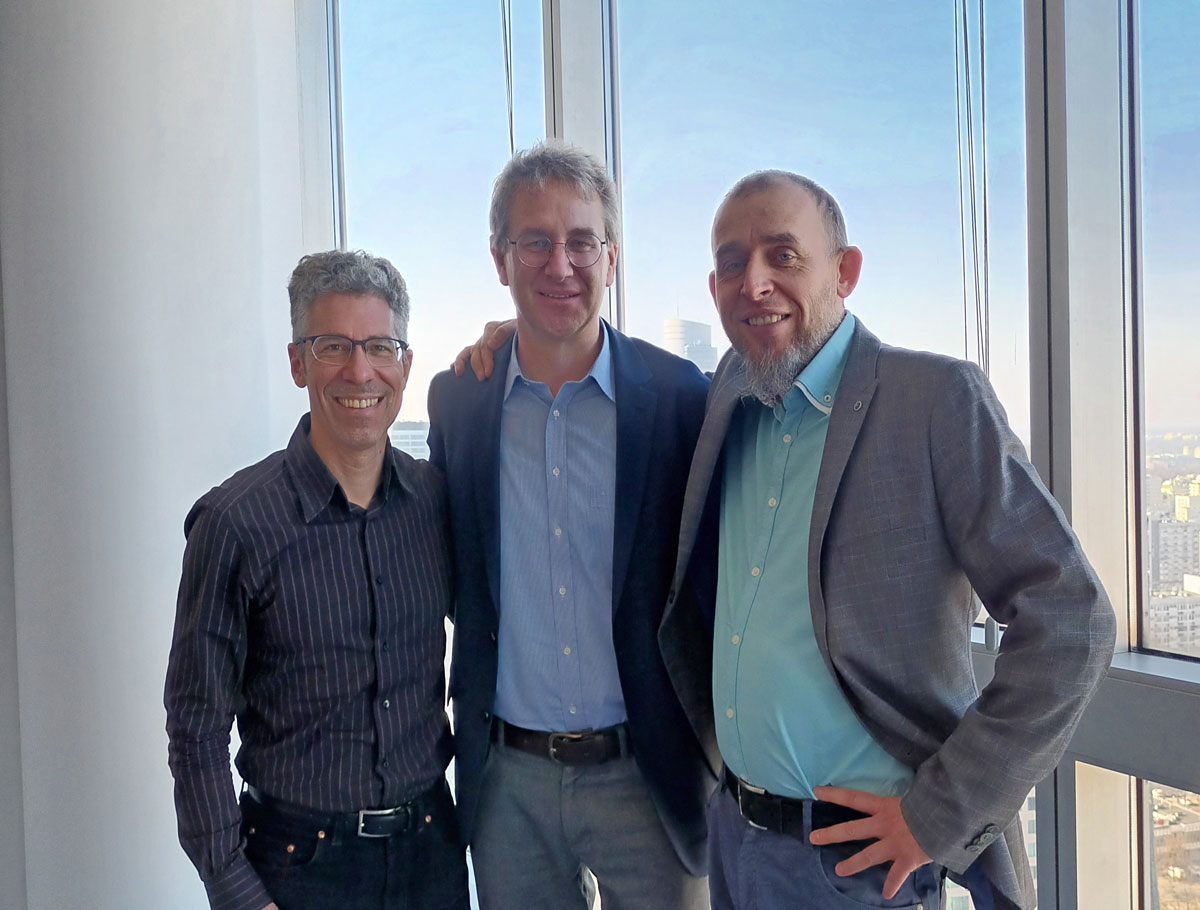 At the beginning of 2022, GuD Offshore Wind Polska was founded in Poland to cover the field of offshore wind energy internationally. Fabian Kirsch, Kostas Grivas and Mariusz Leszczyński will take over the management. We are looking forward to interesting projects and a lot of wind!
January 2022

Authorized Signatory: Dr. techn. Bert Schädlich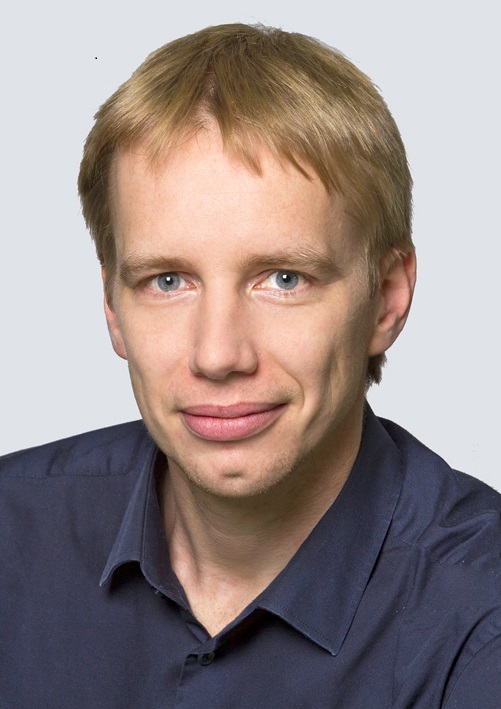 Dr. techn. Bert Schädlich was appointed to the management of GuD Geotechnik und Dynamik Consult GmbH as authorized signatory. The GuD management is looking forward to his active support!
December 2021

Around the world with GuD and BBI in (1)80 days

In times of the pandemic, a new sporting idea enabled GuD and BBI employees to exercise "not with each other but together" and do something good in the process.

Our goal was to circumnavigate the globe once in 80 days, as in Jules Verne's famous original. With the help of an app on the smartphone, everyone was able to contribute to the route in their own way. The starting signal for our circumnavigation of the globe was given on April 2, 2021. By the end of the 80 days, we had not quite completed the circumnavigation, but after 180 days we had covered an impressive 52,422 km - without any engine power at all! (For comparison: the circumference of the equator is around 40,075 kilometers).
One highlight was our 160-km Wall Trail bike tour in August, during which 17 colleagues cycled together around the former Berlin border.

For every kilometer run, biked, swum or otherwise achieved through their own physical strength, 20 cents are donated to institutions that have been particularly affected by the corona virus. We are pleased to be able to hand over the total amount of € 10,500 achieved in this way soon in shares to the Bahnhofsmission Berlin, the Junge Schlossplatztheater, the Kitzrettung Ostprignitz-Ruppin and the Tierschutzverein für Berlin. In addition, of course, in 2021 we will continue to make our annual donations to Die Arche, the Stadtmission, the Berliner Tafel, Correctiv and DiabetesDE totaling €10,000. We also continue to sponsor the BERLIN RECYCLING Volleys and the Oranienburger Handball Club.

The year is coming to a sporting close at GuD and BBI and we are looking forward to an active year in 2022.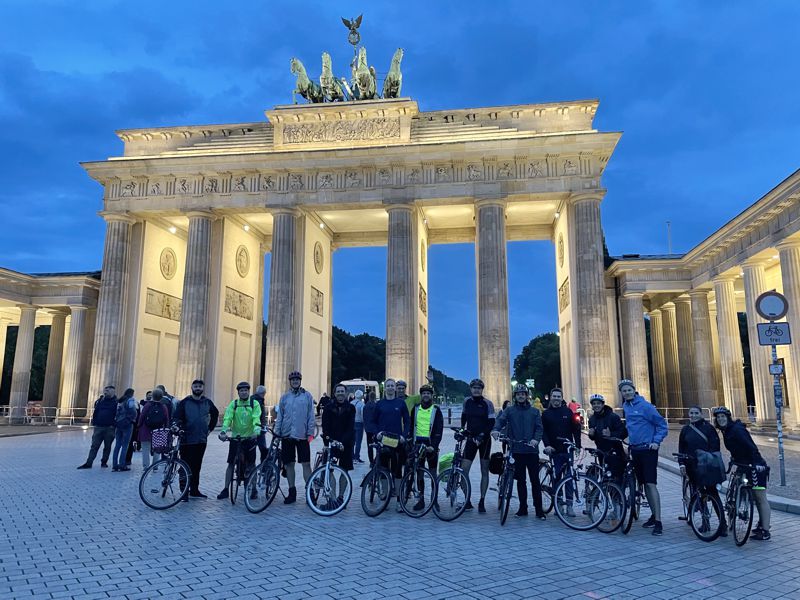 Dezember 2021

GuD Aktuell 2021

Die immerhin 11. Ausgabe des jährlichen GuD Consult Newsletters mit allen Neuigkeiten des Jahres 2021 ist in Dezember fertig geworden:

Wir wünschen Ihnen viel Spaß beim Lesen!
September 2021

Hochhausgründungen in Berlin - Erfahrungen in eiszeitlich vorbelasteten Böden

Autoren: Jens Mittag, Thomas Richter, Fabian Kirsch

Veröffentlicht in: Bautechnik 98 (2021), Heft 9
Mai bis Dezember 2021

Online-Vortragsreihe am Institut für Geotechnik der TU Darmstadt

Vortrag 12.10.2021: Dr.-Ing. Fabian Kirsch

Titel: Geotechnische Bemessung von Offshore Windenergieanlagen – die Gründung macht den Unterschied

 
1. bis 17. Juni 2021

Deep Mixing Online Konferenz des Deep Foundation Instituts

Vortrag: Dr. Patrick Arnold

Beitrag: P. Arnold, R. Glasenapp, F. Kirsch, F. Rackwitz und H. Benke
Titel: Influence of organic matter on the strength properties of artificially stabilized sands
23. und 24. Juni 2021

35. Cristian Veder Kolloquium, Online Veranstaltung

Vortrag: Dr. techn. Bert Schädlich, Prof. Dr.-Ing. Thomas Richter, Prof. Dr.-Ing. Kurt.-M. Borchert

Titel: Herstellbedingte Verformungen bei innerstädtischen Baugruben in Berlin