12th - 13th March 2019

Erd- und Grundbautagung 2019, Potsdam

Presentation: Dipl.-Ing. Kerstin Deterding
Title: BAB A100, 16. BA: Ein neuer Autobahnabschnitt vom AD Neukölln bis zum Treptower Park in Berlin
13th - 14th February 2019

12th Tiefbaufachtagung VDEI in Dresden

Presentation: Dipl.-Ing. Kerstin Deterding
Title: ABS Oldenburg-Wilhelmshaven – Ausgewählte geotechnische Maßnahmen
January 24, 2019

Bauingenieur-Kolloquium WS 2018/19, TU Kaiserslautern

Presentation: Dipl.-Ing. Josef-A. Patron
Title: Gründungsertüchtigungen / Neugründungen im historischen sensitiven Gefüge des Pergamonmuseums auf der Museumsinsel in Berlin-Mitte
November 9, 2018

China Shanghai 2018 Urban Underground Complex Forum

Presentation: M.Sc. Emmanuel Paraire
Title: Effects of underground urban rail traffic on buildings: Case studies in Beijing, China

Presentation: Univ. -Prof. Dr.-Ing. Stavros Savidis
Title: Geotechnical and Environmental Considerations in Planning and Construction of the Transportation Infrastructure in the Centre of Berlin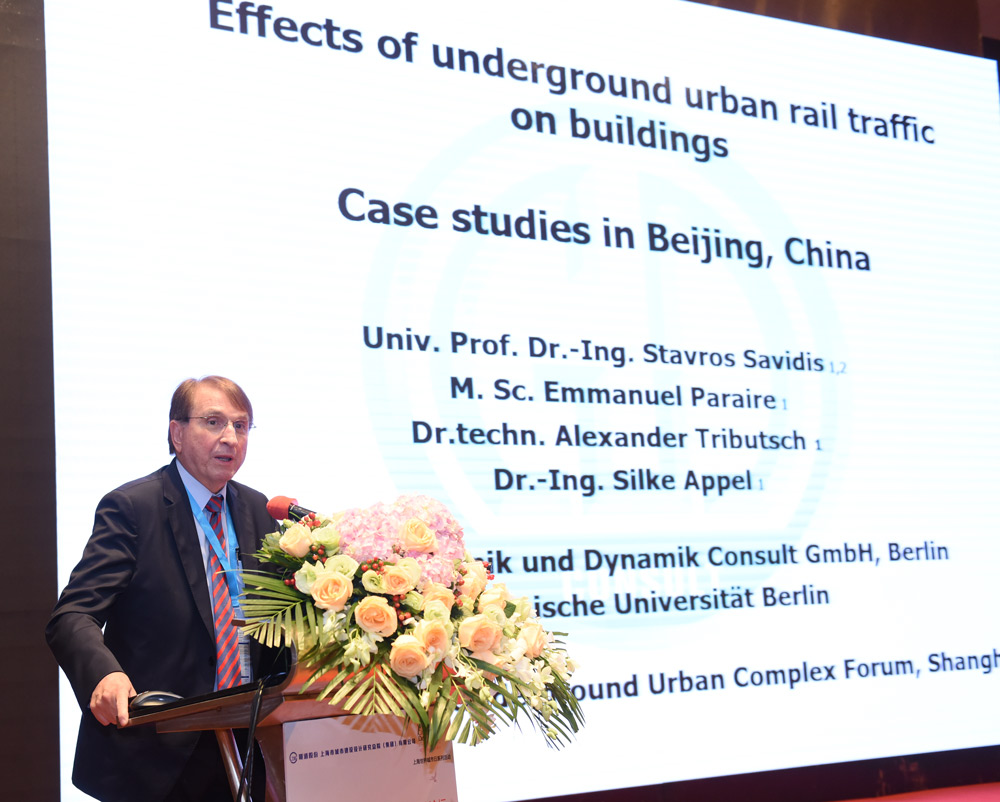 November 8, 2018

2018 Sino-Euro Modern Tram Innovation Dialogue, Shanghai

Presentation: Univ. -Prof. Dr.-Ing. Stavros Savidis, M.Sc. Emmanuel Paraire
Title: Vibration and secondary airborne noise immissions due to tram traffic
October 12, 2018

2. Implementation Day, Forschungsvorhaben INFRASTAR

In October 2018 the 2nd Implementation Day of the INFRASTAR research project took place at Eiffage in Paris, France. GuD was represented by the research fellow Gianluca Zorzi and his technical director Dr. Fabian Kirsch. Within the scope of the research project, new methods for the evaluation of fatigue and deformation accumulation of cyclically and dynamically loaded structures are being researched. The project is funded by the EU with approx. 3 Mio € and has a duration of 3 years.
October 10, 2018

14th Hans Lorenz Symposium at the TU Berlin

Presentation: Dr.-Ing. Silke Appel und Dr.-Ing. Winfried Schepers
Title: Transferability of measured vibrations to a base stimulus at the bottom of the construction pit
26th - 28th September 2018

35. Subsoil Conference, Stuttgart

GuD Consult and BBI were represented with their own stand and presentations at this year's Subsoil Conference.
September 1, 2018

Alpencup 2018

The GuD football team took fourth place in the Alpencup match, organised by kappes ipg GmbH.
August 16, 2018

B2 Run 2018

GuD participated with seven runners in the B2 Run in Berlin. The team really enjoyed the magical entrance into the Berlin Olympic Stadium.
June 2018

GuD sponsors BR Volleys and Handball Club Oranienburg

GuD extended their sponsorship of the BR Volleys (1st men team) for another year as well as for the Oranienburg handball club (1st women's and 1st men's team)
June 22, 2018

Office trip to Görlitz

Off-site appointments and business travel are actually the norm in the professional life of GuD employees. But once a year we have a very special engagement. Then, on a Friday morning, a bus will be parked in front of the door, ready for our joint company excursion.

This year we went to Görlitz. But before that we made a stopover on the Neiße, by Rothenburg. This is where the boats were docked that were to take us down the river... Read more
6th - 8th June 2018

International Conference on Deep Foundations and Ground Improvement, Rome, Italy

Urbanisation and infrastructure development: Future Challenges

Lecture: Dipl.-Ing. Univ. Nikolaus Schneider
Title: Vibration measurements with pulse probe
May 30, 2018

Company Run Berlin 2018

This year GuD started with a team of 15 runners.
Some were faster, some slower, but all did pass the finish line!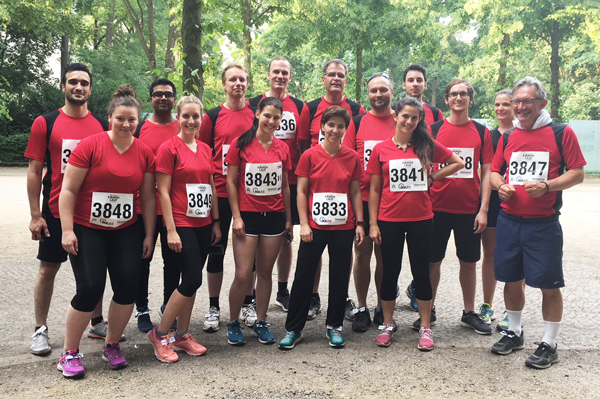 April 17 - 18, 2018

6. VDI conference on structural dynamics, Würzburg, Germany

GuD presentations:
Univ. Prof. Dr.-Ing. Stavros Savidis
Title: New edition of the Work Group Recommendations 1.4 "Subsoil dynamics" of the German Society for Geotechnics or DGGT
 

Dr.-Ing. Silke Appel
Title: Impact of equipment design on vibration spread when working on subsoil improvements with below- and above-ground vibrators
 

Dr.-Ing. Winfried Schepers
Title: Natural vibration frequency of floating screed in practical vibration protection
March 20, 2018

DIG2018 - Digital Infrastructure & Geotechnical Engineering, Hamburg, Germany

Technical University of Hamburg, Institute for Geotechnical Engineering and Construction

Presentation: Dr.-Ing. habil. Sascha Henke, Henrieke Lerch 
Title: Three-dimensional subsoil modelling in the BIM process
 
March 01 - 02, 2018

14. Earthworks Professional Symposium, Leipzig, Germany

Building Academy, State of Saxony, Leipzig

Presentation: Prof. Dr.-Ing. Kurt-M. Borchert 
Title: Groundwater-friendly construction pits
January 16 - 17, 2018

11. Colloquium on Construction in Soil and Rock

Technical Academy Esslingen, reg. assoc., Ostfildern Stuttgart

Presentation: Dipl.-Ing. Almuth Große
Title: Homogeneous areas in Part C of the VOB / Construction Tendering and Contract Regulations, Germany

Dipl.-Ing. Dr.techn. Alexander Tributsch
Title:
Impact of static and dynamic equivalent stiffness of the substrates on the effect of an elastic building support
Sommer 2017 

Die GuD Consult Fußballmannschaft beim Alpencup

Gut aufgestellt beim Alpencup: Die GuD Consult Fußballmannschaft.
Für einen weiteren sportlichen Höhepunkt sorgte auch unsere Fußballmannschaft, die in diesem Jahr wieder mit viel Enthusiasmus am Alpencup teilnahm.
18. Juli 2017

B2Run Berlin 2017

Beim B2-Run war GuD trotz Ferienzeit zahlreich vertreten und das Team genoss den magischen Einlauf in das Berliner Olympiastadion.